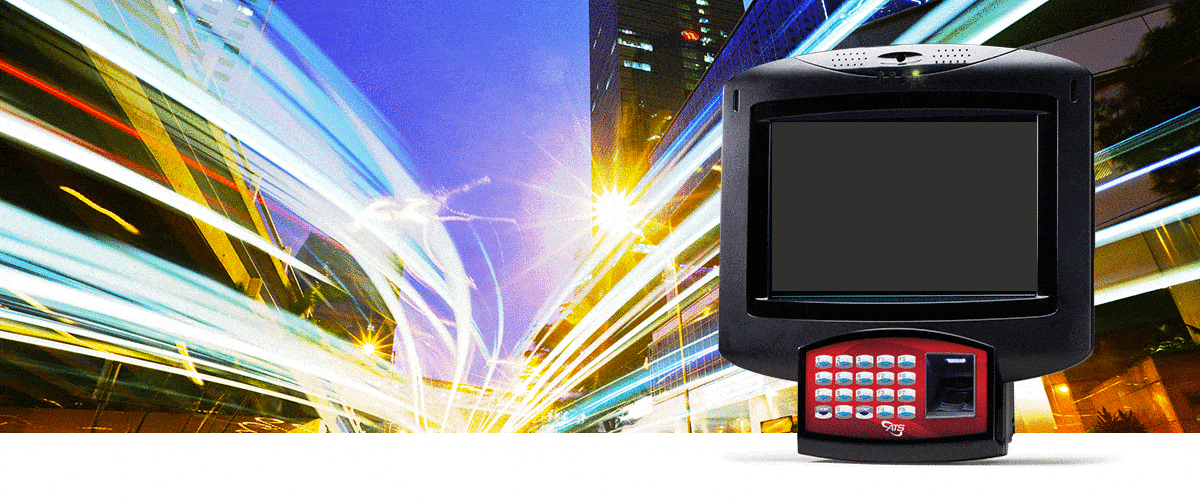 PeoplePoint Premium™
A New Level of Employee Interaction
PeoplePoint Premium offers a new level of interaction for employee self-service applications. Designed with data security in mind, the 10.1" widescreen touch display makes it easy to navigate schedules, view accruals, and enforce attestation. The terminal can also deliver training videos, suppport video chats, and display other web-based applications. These capabilities are delivered through PeoplePoint Premium's rich graphics, speakers, and camera.
Value Added Resellers (VAR) developing WFM technologies can easily deploy their applications on PeoplePoint Premium, which includes a four core processor, a fast DDR3 RAM, and non-removable storage.
PeoplePoint Premium™ Features Include:
10.1" Widescreen Touch Display
2 Speakers 1W with maximum volume, up to 83db at 40" (1 meter) distance
Wide Angle Camera.  Sensitivity range: from 125 lux to 50000 lux; Resolution 1280×800
Microphone
High Performance Processor / i.MX 6 – Quad Core

eMMC – 16GB Storage

Optional – Biometric Suprema or Lumidigm® Reader

OS Flexibility: Supports Linux  / Android

Programming Languages Include: Java, Python, Android, HTML5
Have Questions? Call us in the US at 1 (877) 894 6094 | UK 44 1202 606068
Not Sure if this time and attendance terminal is right for you?
Scheduling a product briefing is the best way to learn which time and attendance terminal best fits your needs!
Download the PeoplePoint Premium Product Information Sheet
Get the details on this product by clicking the button below.  A copy of the product brochure will download to your desktop.
PeoplePoint Premium Terminal Specifications
SPECIFICATION
DESCRIPTION
DISPLAY

10.1″ TFT Capacitive Touch, 16:9 Aspect Ratio, 1280 x 800 Resolution

PROCESSOR

Freescale i.MX6 Quad Core up to 1GHz

MEMORY
MASS STORAGE

Non-removable eMMC
16 GB of which 5.6 MB are user available

CLOCK

Battery-backed real-time clock, 12- or 24-hour format (quartz precision)

KEYPAD

20-key tactile, 4×5 matrix
Numeric keypad 0-9
Eight software-defined function keys
Clear/Enter keys
Customizable overlay allows for unique graphic options

PROGRAMMING

Linux with Java™/ Python, Web Services/ HTML
Android-based with Android Studio, web services HTML5

APPLICATION SOFTWARE

 ATS Accu-Collect- Configurable punch workflows and backend communication interface (on Linux)

DIAGNOSTICS

On-board and remote diagnostics capability

INTERFACE

Standard 10/100/1000 BASE-T Ethernet
Optional internal 3G cellular modem
Internal USB port
Optional 4-Port Usb Hub

ENCLOSURE
POWER

12 VDC (nominal) 2A, 24W maximum
Optional uninterruptible power supply with charger
Optional IEEE 802.3/at-compliant POE Module

ENVIRONMENT

Operation Temperature: 0˚ to 50˚C (32˚ to +122˚F)

DIMENSIONS

H 26.67cm x W 22.86cm x D 10.16cm (H 10.5″ x W 9″ x D 4″)

CERTIFICATIONS

CE Mark, FCC Part 15 Class A

ACCESSORIES

Biometric readers – 1:1 and 1:n
Integrated visible or infrared barcode readers
Integrated magnetic stripe readers
Smartcard readers – contactless (HID Prox, Mifare™, iClass®, Marin)
Optional Integrated reader- Wiegand compatible
Dry-contact relay modules Dual from C (2A / 48V)