The hardware solution your business need.
With our hardware products, Software tools and value-added services, Accu-Time Systems offer a secure, reliable and trusted way to capture and deliver your customer's employee time and attendance data to your back-end systems.
Go to: Product overview
Enhance your Workforce Management, Time & Attendance or Payroll Software with Powerful Employee Data Collection Solutions
If tracking, collecting and managing time and attendance is a challenge for your workforce management customers, ATS has the solution. As a premier time clock vendor, we will work with you to provide a complete time and attendance solution for you and your customers that includes everything from high-quality terminals to integration software, application development, graphical interface, and tools. ATS will help you and your customers be more successful and get the most out of workforce management.
Our Time and Attendance Solution include state-of-the-art, rugged and reliable time clocks, fully integrated and customized into your environment. ATS' outstanding implementation team enables customization of your terminal functionality and branding. By leveraging ATS' on-premise and cloud-based software, bi-directional communication of all data flows easily through your entire system.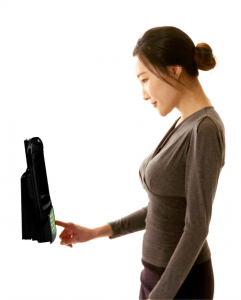 Find out how ATS can help you grow.
Whatever your needs are, we'll find the right hardware solution to achieve your business goals.
SCHEDULE A BRIEF CONSULTATION